SPECIALITY RESTAURANTS
From succulent steaks and authentic Butcher's Cut fare to chef's table experiences, our speciality restaurants offer a mouth-watering variety of international cuisine: Mediterranean, Steakhouse, Asian, Fusion and Seafood.  Reserve a dining experience on board and savour a memorable gastronomic experience while you cruise… all at a very special price.
Book now and Save up to 35% vs. onboard prices!
HOLA! TACOS & CANTINA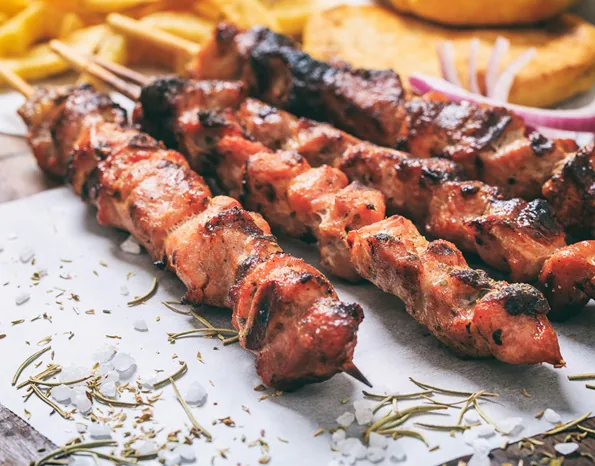 This new sat-casual street food dining concept, offers a selection of Latin American and Mexican-inspired dishes and drinks to be shared and enjoyed friendly atmosphere. Choose from a tantalising array of dishes from blue corn tacos and nachos, authentic empanadas and tasty tamales through to tortilla soup or vegetarian tacos, all to be savoured with a glass of agua fresca or our selection of Top 10 Tequilas and Mezcals! A signature salsa bar offers a large selection of sauces and a fresh guacamole station round out the experience.
Available on: MSC Virtuosa, MSC Seashore and MSC Meraviglia

Food: Latin American and Mexican
Type of service: Charges apply
INDOCHINE RESTAURANT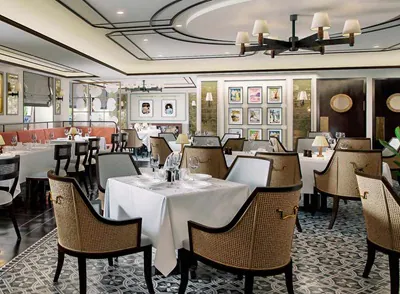 This restaurant offers guests Vietnamese classics with a French twist, combining two delicious culinary heritages. The menu will include tasty vegetarian and vegan options, as well as a multitude of healthy and balanced dishes that can be served family style, to share amongst friends.
Its ample wine list tempts even the most practiced of sommeliers, while the tropical signature selection cocktails help complete this authentic experience.
Available on: MSC Virtuosa
Food: Vietnamese and French cuisine
Type of service: Charges apply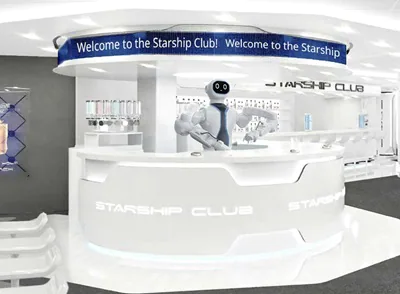 Rob will mix and serve his signature cocktails — both alcoholic and non-alcoholic — and countless personalized drinks, just like a human bartender would do, while engaging with and speaking to you and using human-like expressions for a fully immersive bar experience.
Available on: MSC Virtuosa
Immersive Bar experience
Type of service: Charges apply
Butcher's Cut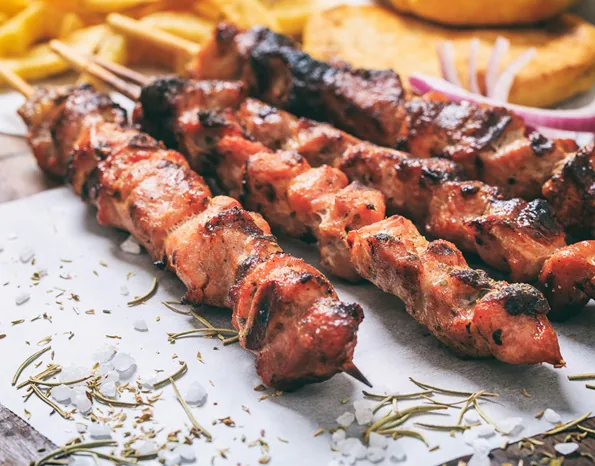 Come to the Carvery for deliciously tender, juicy and flavourful roast meat specialities that will please your palate any day of the week. Enjoy the theatre of watching your personal favourites being carved right in front of your eyes especially for you.
Available on: all MSC Ships
Location: Buffet
Type of service: Included
Kaito Teppanyaki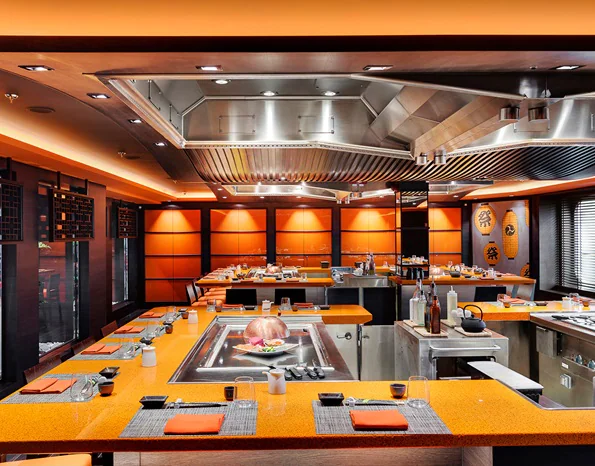 A stylish teppanyaki restaurant. Step in, choose your spot at one of four cooking stations and watch your delicious Japanese dishes come to life, right before your eyes. Our expert chefs cook with flair on an open grill: a feast for the senses that sees flames and the finest sizzling ingredients coming together to form delicious dishes you'll remember forever.
Seats: 30
Available on: MSC Virtuosa, MSC Grandiosa, MSC Bellissima and MSC Meraviglia
Food: Asian
Type of service: Charges apply
Kaito Sushi Bar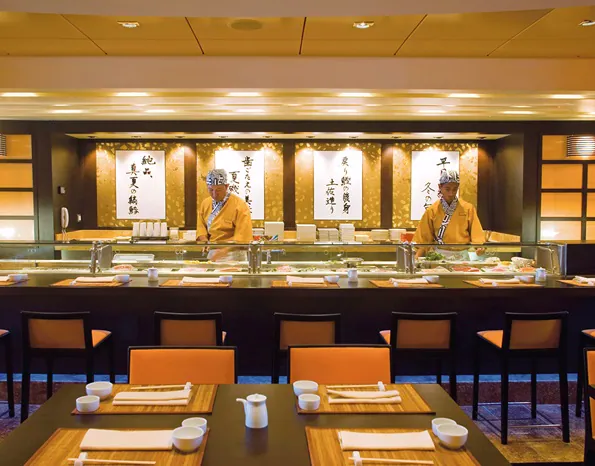 Tradition and modernity go hand in hand in this stylish sushi restaurant. This charming venue offers deliciously authentic Asian cuisine prepared on the spot with only the freshest, highest quality ingredients.
Seats: from 24 to 54
Available on: MSC Virtuosa, MSC Grandiosa, MSC Bellissima, MSC Meraviglia, MSC Poesia, MSC Musica, MSC Lirica
Food: Asian
Type of service: Charges apply
¡HOLA! Tapas Bar by RAMÓN FREIXA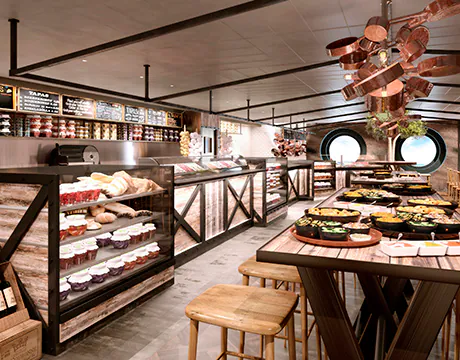 HOLA! Tapas Bar welcomes you into an amazing culinary experience created by the renowned Spanish chef Ramón Freixa, awarded two Michelin Stars. Designed as a social, dining experience where guests can enjoy shared plates and a wonderful celebration of the Mediterranean cuisine.
Seats: 64
Available on: MSC Grandiosa, MSC Bellissima and MSC Meraviglia
Food: Mediterranean
Chef: Ramón Freixa
Type of service: Charges apply
L'Atelier Bistrot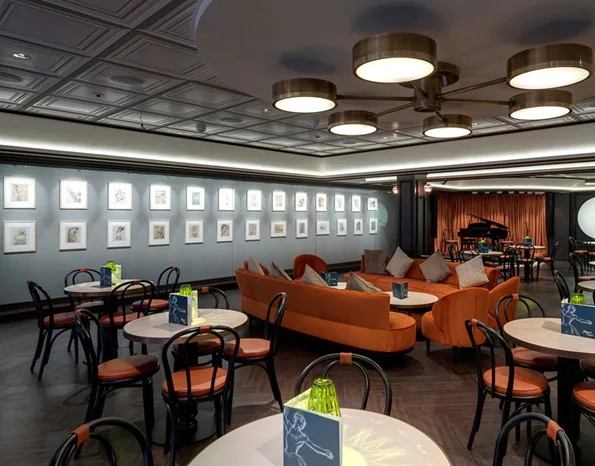 The art experience featuring "Degas Danse Dessin" will bring guests closer to the world of fine art with a spellbinding exhibition of original Impressionist art. This charming, convivial bistro will welcome you into the wonderful world of French cuisine, with quality products and small plates perfect for sharing. If you're hungry for a snack, the finest French products, from cheese to charcuterie, Escargots de Bourgogne, Foie Gras de Canard and French desserts are waiting to be tried. If you'd like something more substantial, then perhaps Ribeye steak fries & blue cheese sauce or other French classics are available.
Seats: 66
Available on: MSC Bellissima
Food: French Cuisine
Type of service: Charges apply
Sea Pavillion Hot Pot By JEREME LEUNG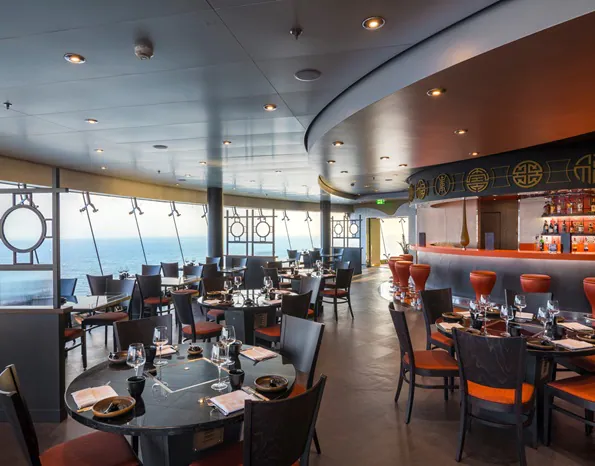 In this exclusive restaurant the art of the oriental cuisine meets the passion of a Celebrity Chef: Jereme Leung, pioneer of oriental fusion cuisine.
Available on:  MSC Bellissma and MSC Splendida
Food: Asian
Chef: Jereme Leung
Type of service: Charges apply