ALL GREAT TRAVEL ADVENTURES BEGIN IN NEW YORK
Experience the iconic sights of the Big Apple before setting sail aboard MSC Meraviglia for a luxurious Caribbean cruise.
Take advantage of this incredible opportunity to realize your dream of a tropical getaway
while enjoying the peace of mind that comes with booking with MSC Cruises.
STAY IN NEW YORK FOR 3 DAYS BEFORE YOUR CRUISE
Savour the flavour of the Big Apple with an extended stay of up to 3 days before embarking on your Caribbean cruise!
Make your holiday unforgettable by indulging in a luxurious 3-night pre-cruise stay at one of our handpicked hotels in New York. MSC Cruises will handle all the arrangements, from booking your accommodations to arranging your transfer to the ship. Need flights? We've got you covered – we can customize your itinerary to fit your cruise dates with direct flights from Edinburgh.
Our attentive staff will be available at the hotel to offer insider tips and guidance to help you make the most of your time in New York. Don't miss this opportunity to add an extra touch of magic to your Caribbean cruise adventure with MSC Cruises!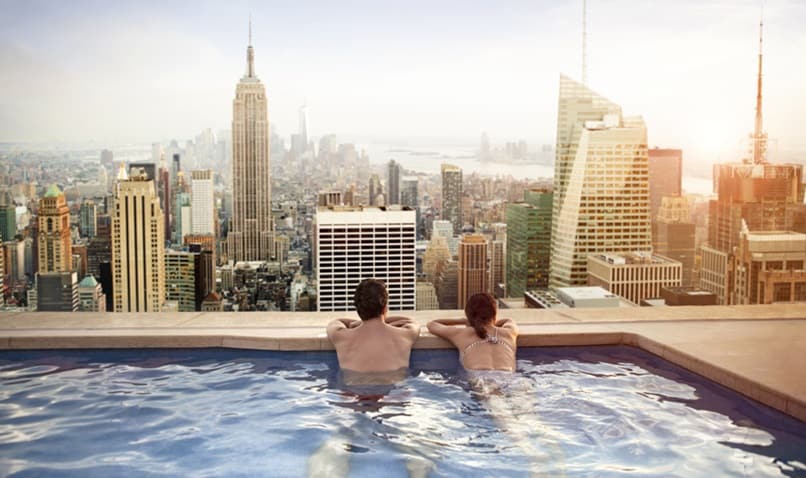 HOTEL & CRUISE PACKAGES IN NEW YORK
Staying in 4-star hotel accommodation, you'll have a superb opportunity to relax and recharge your batteries before you set sail, so you'll be ready to enjoy your cruise to the full from the moment you embark. What's more, your 3-night stay gives you plenty of time to explore the city properly, and to help you do that with maximum ease and total peace of mind, an ashore excursion is included in our offer.
Enjoy New York with the help of our professional tour guide. Our included excursion will give you the opportunity to visit some of the city's most important sites. You will experience the vibes of  the different neighborhoods and landmarks in Manhattan, discovering the thousand facets of the Big Apple.
CHOOSE THE BEST CRUISE DESTINATIONS FROM NEW YORK
Discover Bahamas, Bermuda, New England & Canada on our 6 to 12-night cruises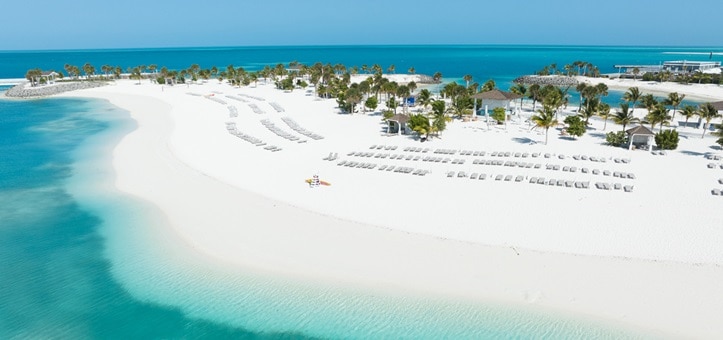 CARIBBEAN
NEW YORK, PORT CANAVERAL (ORLANDO THEME PARKS), NASSAU – BAHAMAS, OCEAN CAY MSC MARINE RESERVE
Depart from New York for your 7 or 8-night cruise to the gorgeous Bahamas. Start your adventure in Port Canaveral (Orlando) and have fun in the infamous Orlando Theme Parks before sailing for Nassau, the fantastic capital city of Bahamas. Here you can enjoy a day on incredible sunny beaches, such as Cable Beach, Paradise Beach or the exclusive Blue Lagoon Island. Expect the best from your sea adventures in Ocean Cay MSC Marine Reserve island.
Looking for an immersive experience of Ocean Cay MSC Marine Reserve? With our Virtual Tour 360°  you can experience our white sandy beaches islands as you were there!
CARIBBEAN & BERMUDA
NEW YORK, KING'S WHARF – BERMUDA, MIAMI, OCEAN CAY MARINE RESERVE, NASSAU – BAHAMAS
In addition to the stunning Bahamas, you can also add a Bermuda experience to your fantastic cruise vacation. Get the best from your Bermuda cruise with three nights at King's Wharf. Visit the cities of Hamilton and St. George, part of UNESCO heritage.
In St. George, visit King's Square with its Town Hall. North of the city, you will be able to visit the Unfinished Church, reminiscent of the skeleton of a Gothic cathedral. From St. George you can also reach visit Cooper's Island An area of wild charm opened to the public in 1995, when the US Navy left the island.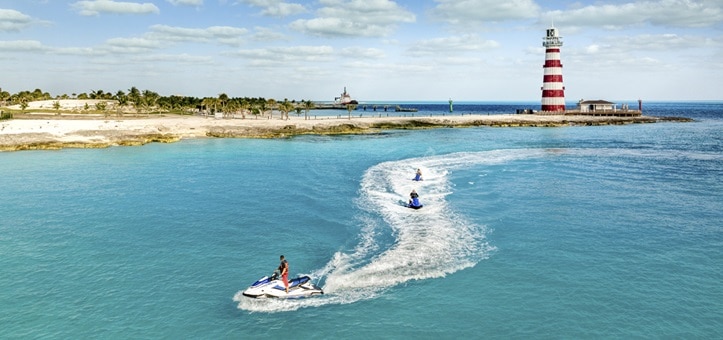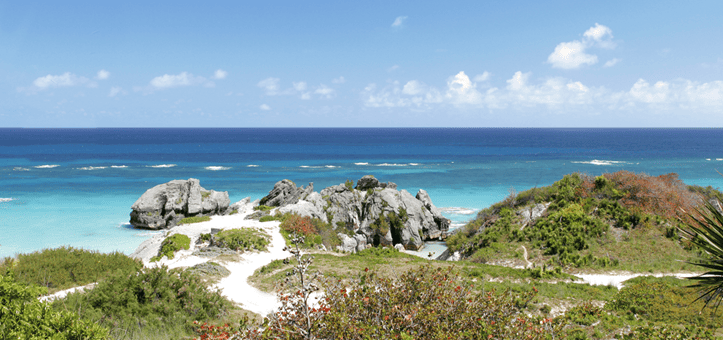 BERMUDA
NEW YORK, KING'S WHARF – BERMUDA
Set off from New York on a Bermuda cruise. With its three days at King's Wharf, you can discover Bermuda's hidden treasures in all its beauty. From the UNESCO sites of Hamilton and St. George to Cooper's Island and fantastic seabed, this itinerary is your greatest choice to experience the best from your Bermuda discovery.
Additionally, with our excursions you can choose to discover Bermuda in a unique way, by kayak or Segway.
Get ready to dive into one of our pools, let your hair down at the themed parties, treat yourself to something delicious in one of our amazing restaurants, and much more!
To take a look around the 360 video, just move your phone or use the cursor on your desktop.
For an even more immersive experience, watch the video with a VR headset.