CRUISE DINING PACKAGES
Choose an MSC Cruises dining package at one of our specialty restaurants, and enjoy a memorable cruise dining experience on board our ships.
From Mediterranean, Asian or Fusion cuisines, to succulent steaks of authentic butcher's fare or exquisite seafood, our packages offer a mouth-watering variety of dining options to suit all palates and tastes.
MSC Cruises offers you the opportunity to book specialty dining packages in advance at discounted price, to savour a memorable gastronomic experience in our Speciality Restaurants and get the most from your next cruise holiday.
MSC CRUISES SPECIALTY RESTAURANTS
Now that you had a look at your dining packages, discover our dining venues and speciality restaurants including the Butcher's Cut steakhouse, L'Atelier Bistrot with art gallery Chef's Garden Kitchen, La Pescaderia and Ocean Cay seafood restaurant.
And there's a fantastic choice of creations by world-famous cusines like Hola Tacosa & Cantina, Kaito Sushi Bar and Teppanyaki.
Dive into our Speciality Restaurants and taste a unique and distinctive experience every day.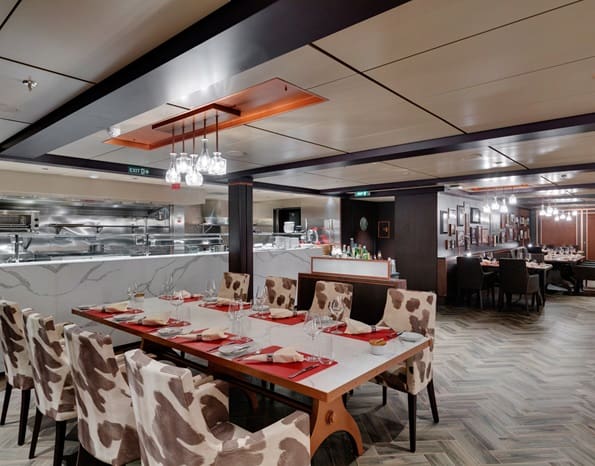 This American-style steak house serves select Linz heritage angus beef,
gold standard in high-end angus beef thanks to the best genetics in breed.
The highest quality product custom cut by master butchers and aged to perfection.
The menu is inspired by the great plains and it is accompanied by bold New World wines and cocktails with swagger.
Seats: from 72 to 121
Available on: MSC Bellissima, MSC Divina, MSC Fantasia, MSC Grandiosa, MSC Meraviglia, MSC Preziosa, MSC Seashore, MSC Seaview, MSC Seaside, MSC Splendida, MSC Virtuosa,
Food: Steakhouse
Type of service: Charges apply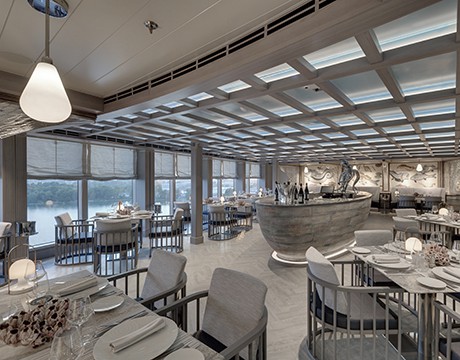 A mouthwatering menu of sophisticated fish dishes and other recipes,
made with the freshest ingredients and complemented by a wonderful wine list:
these are the magic ingredients of the luxury fish restaurant.
Seats: 32
Available on: MSC Meraviglia, MSC Seaview, MSC Seashore, MSC Seaside
Food: Seafood
Type of service: Charges apply
MEDITERRANEAN & INTERNATIONAL