Stay connected and share every single special moment of your cruise with friends and family as you discover the treasures of the world, by choosing one of our satellite internet packages.
Discover all MSC Cruises' Internet Packages and book online to take advantage of our pre-boarding rates.
Your own devices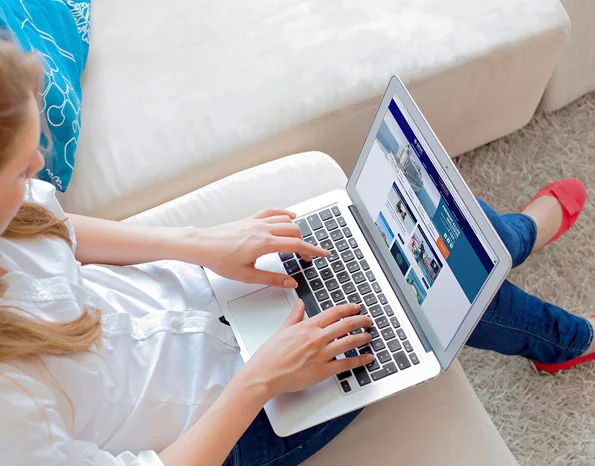 24/7 internet access means you can stay in touch with the folks at home via your smartphone, tablet or laptop any time you like. Book the internet package that best suits your needs and set yourself up for trouble-free communications throughout your cruise.
Available on: all MSC Ships
Type of service: Charges apply
Public Areas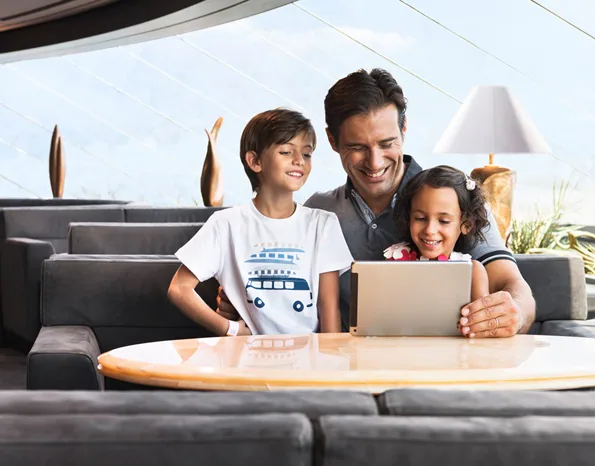 Not only in your own cabin! On our MSC Cruises you can stay connected also in the Public Areas using your devices. The service is accessible 24 hours a day.
Available on: all MSC Ships
Type of service: Charges apply
INTERNET CAFÈ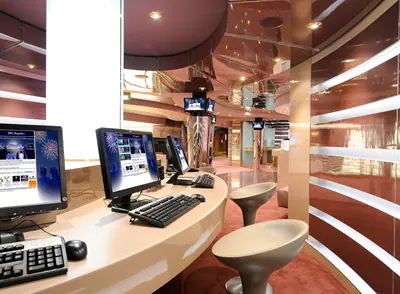 In addition to your cabin and to public areas, internet access is available at the Internet Cafè on the cruise ships, with its full-size screens and keyboards, complemented by high-quality printers.
Available on: MSC Musica, MSC Orchestra, MSC Magnifica,  MSC Poesia, MSC Divina, MSC Preziosa, MSC Splendida.
Type of service: Included