DAY & NIGHT BARS
To offer our guest a memorable drinking experience we not only have a top selection of beverages to accompany your meals, but we offer the possibility to choose from many different bar areas. From stunning sunset views to classic interior design, you will be able to enjoy from simple espresso to the most elaborate cocktails in our many cruise cafes, bars and pubs.
Outdoor Bars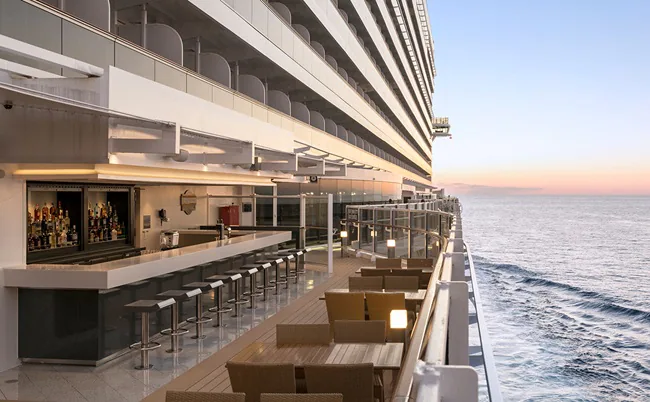 Sip on a glass of something refreshing – a cocktail, wine, beer or soft drink – in ultimate style at one of our Outdoor Bars, located both poolside and on the highest decks of the ships. Teaming glorious ocean views with enjoying a delicious drink has never been easier.
Available on: all MSC Ships
Type of service: Charges apply
Lounges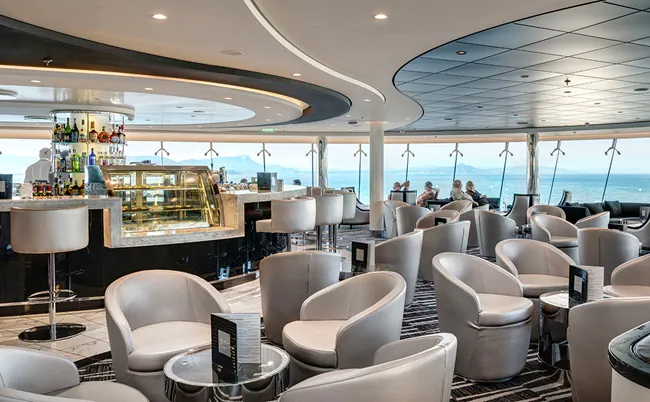 Our elegant Lounge Bar is the perfect spot to enjoy leisurely hours in the company of friends. Let the special ambience work its magic on you while you relax in comfort and style with your favourite tipple in hand.
Available on: all MSC Ships
Type of service: Charges apply
Night Bars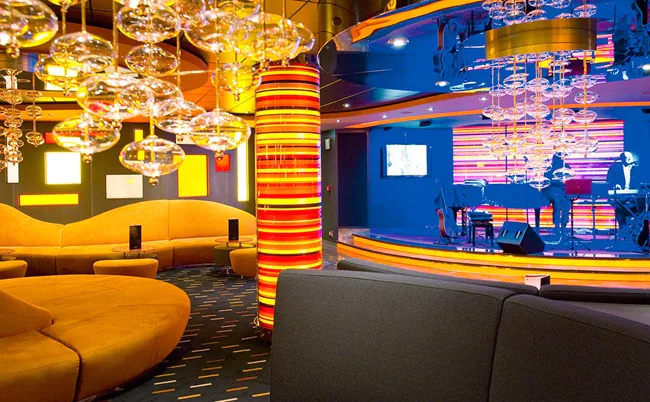 Whether you're a regular night owl or simply fancy a tantalising night cap before turning in, our Night Bars are there to cater to your needs. Choose from a range of innovative alchemist cocktails, created to suit those moments when only the extraordinary will do.
Available on: all MSC Ships
Type of service: Charges apply