CRUISE HOSPITALITY AND FORMULA 1® PACKAGES IN ABU DHABI
MSC Cruises and F1® Packages:
a unique F1® weekend on board MSC Virtuosa
Are you a Formula 1® enthusiast seeking a Motorsport experience like no other at the FORMULA 1® ETIHAD AIRWAYS ABU DHABI GRAND PRIX 2023?
MSC Cruises and Formula 1® have combined efforts to bring you exclusive, all-in-one hospitality packages. From 23 to 27 November, MSC Virtuosa will be docked in Abu Dhabi Port for the must-see F1® event!
Our hospitality packages feature high-class accommodation onboard, coupled with a wide array of F1® options at Yas Marina Circuit, from Grandstand Tickets to Premium Hospitality Packages, including access to the Pit Line or the opportunity to meet F1® Ambassadors.
Live the thrills of Formula 1® racing in style: choose your hospitality package today for a memorable Grand Prix™ experience in Abu Dhabi!
MSC Cruises and Formula 1® packages
Experience the ultimate Abu Dhabi F1® weekend aboard MSC Virtuosa. Along with transfers to the nearby Yas Marina Circuit included in all F1® packages, there's a range of accommodations from elegant cabins to deluxe suites and all the onboard facilities you'd expect, including bars, kids' clubs and a variety of restaurants, where breakfast and dinner are included with half-board dining.
Onboard, a fully-themed fan programme will immerse you in F1® excitement. Ambassadors, including drivers Mika Hakkinen, Jaques Villeneuve, Jean Alesi and David Coulthard, plus Formula One Group CEO Stefano Domenicali, will share experiences at exclusive events. There'll be unique displays of the MSC F1 Show Car and the MSC Cruises Belgium Grand Prix trophy to enjoy before you toast another year of racing at the glamorous Grand Finale party.
All packages include a variety of choices to suit all your preferences. You're not a Grand Prix™ ticket owner and wish to purchase it? You can select the Cabin + F1® ticket package, which combines a Grandstand ticket to your onboard accommodation.
To enhance the Grand Prix™ experience, you can choose the Cabin + F1 Experience. This package complements cabin and Grandstand ticket with F1® trackside activities. For the ultimate Formula 1® weekend, you can finally supplement your cabin with F1® Premium Hospitality package. This includes high-class onboard experience combined with exclusive, unparalleled hospitality in the Formula 1® Paddock Club.
You already own a Grand Prix™ ticket? Book your cabin on board MSC Virtuosa and comfortably reach the track with MSC Cruises' free transfers!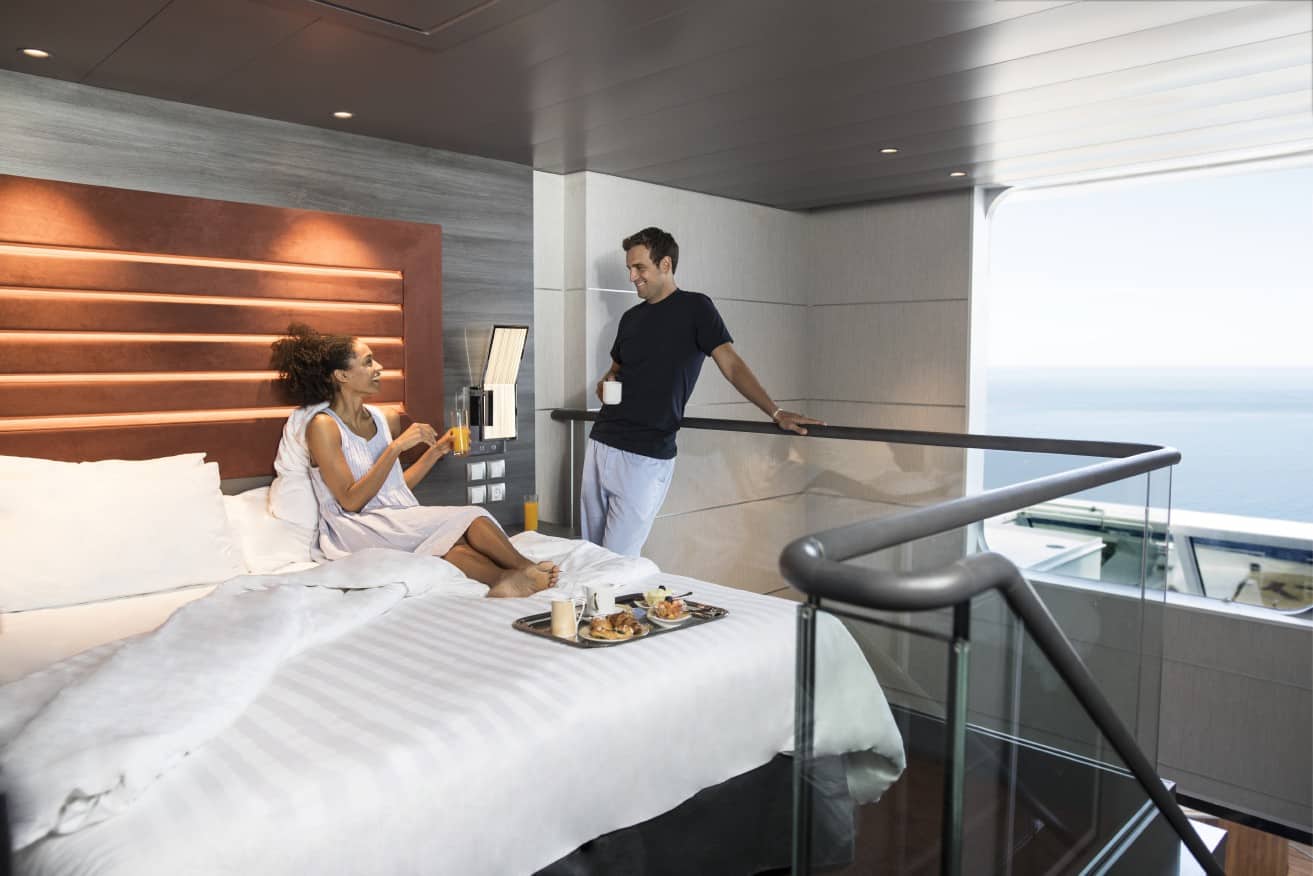 CABIN ONLY
✔  Wide accommodation choice: from elegant cabins to luxuries suites
✔  Free transfers to Yas Marina Circuit
✔ Wi-Fi on board
✔ Half-board dining with breakfast and dinner included
✔ Themed activities onboard, including the MSC Formula racer simulator
✔ Onboard leisure activities and entertainment at your disposal!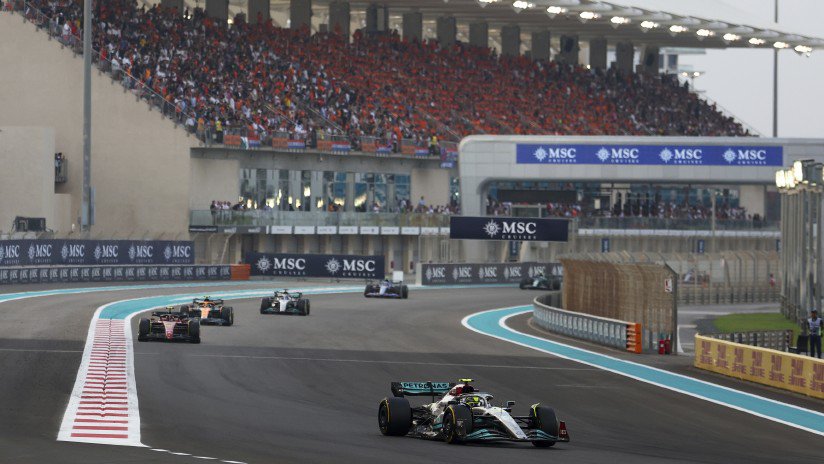 CABIN + F1 TICKET
✔ Choose your cruise cabin between interior, outside or balcony (in Fantastica experience)

✔ 3-Day Grandstand seat to choose among North Straight Grandstand, South Grandstand and South Club
✔ Incredible tracks panoramic views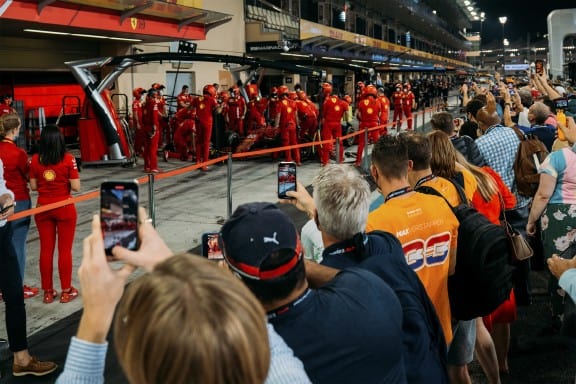 CABIN + F1
EXPERIENCE
✔ Amazing balcony cabin: choose between Fantastica or Aurea Experience

✔ 3-Day Grandstand seat to choose among Premium North Straight, North Yas Suite and West Yas Suite
✔ Exclusive Pit Lane Walk
✔ Guided Track Tour
✔ Championship Trophy Photo
✔ F1 Ambassador / Executive appearances onboard the Ship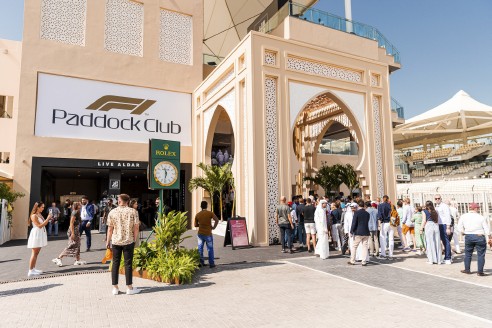 CABIN
+ F1 PREMIUM HOSPITALITY
✔ Exclusive suite accommodation: choose between Aurea experience or MSC Yacht Club

✔ 3-Day Premium Hospitality Pass to choose among Turn 1 Suite and F1 Paddock Club™
✔ Turn 1 Suite includes premium trackside views and exceptional table service hospitality, Guided Paddock Tour and exclusive extras
✔ F1 Paddock Club™ includes F1 Pit Lane Walk, Track Tour, F1 Drivers and Ambassadors appearances, open bar and world-class dining experience

SIGN UP AND BE THE FIRST TO KNOW NEW MSC CRUISES AND F1® PACKAGES FOR UPCOMING GRAND PRIX™!