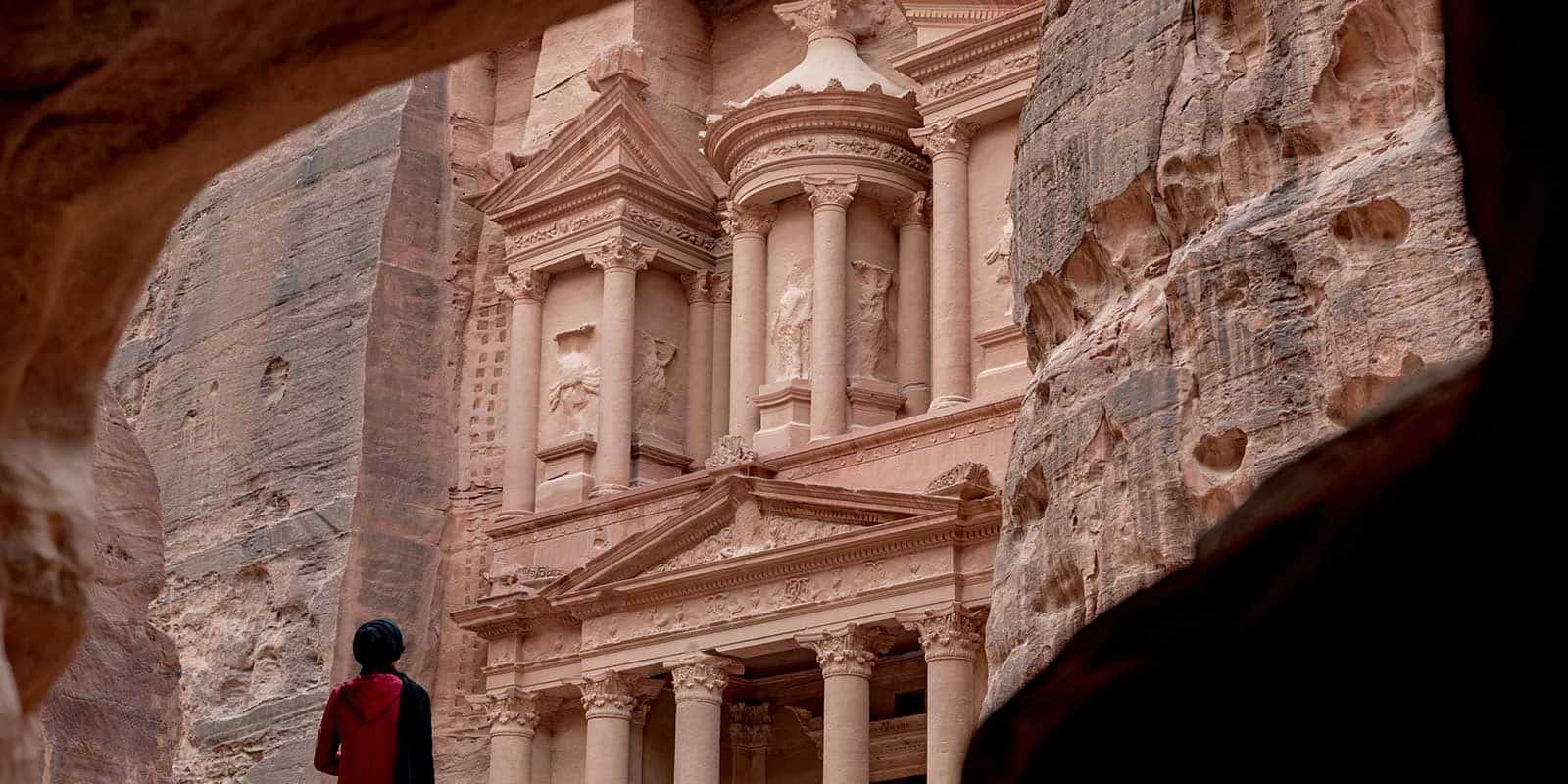 Petra

8.5 Nights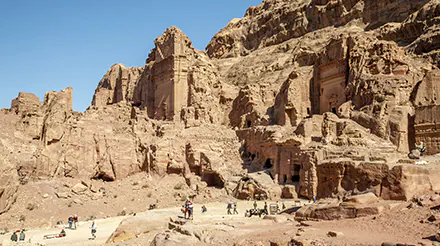 Duration:

8.5 Nights

Reference Code:

AQA04
Package Details
Details

If it's rose-red in colour, situated in the middle of the Jordanian desert and reputed to be half as old as time itself, the destination of this all-day excursion can only be the amazing ancient city of Petra. Having laid hidden for centuries, Johann Ludwig Burckhardt, a Swiss explorer rediscovered this jewel of early engineering in 1812 and then unveiled it to the rest of the world. Situated about a 2-hour coach ride to the north of Aqaba, the city was hewn out of the solid rock by Nabatean Arabs more than 2.000 years ago and served as their capital city. These clever Arab architects even succeeded in bringing fresh water to their town using a sophisticated water conduit system, which turned the city into an artificial oasis. Your exploration of this UNESCO World Heritage Site begins with a walk through the narrow "Siq", a stunning natural canyon that winds its way through towering rocks. As you emerge from the canyon, the bright daylight will reveal Petra in all its rose-hued glory. Carved into the cliff and rising several storeys high, the surprisingly well-preserved colonnaded structures have more than stood the test of time. To cap off your incredible sightseeing tour of this ancient city, a lunch is included in the excursion. The scenic return journey in the comfort of your air-conditioned coach will bring this fabulous outing to a leisurely close.
Minimum number of participants required: 25
Terms
Please note: tour involves approx. 7/8 km of walking on uneven ground, it is not suitable for guests with mobility problems or using a wheelchair. Guides will stay with the guests during the walk into the Siq to reach the site and at the site; the return from the site through the Siq will be unguided. We recommend wearing comfortable, closed walking shoes, a sunhat, sunscreen as well as a light, long-sleeved shirt. This tour is not recommended for guests with respiratory problems. Guests are recommended to bring a light scarf to protect the face from dust. Drinks included in the lunch: 1 bottle of water per person, coffee or tea. Any additional drink must be paid at the restaurant with local currency, credit cards as well as euro or US dollars. The balance will be given in local currency.
Travel Enquiry