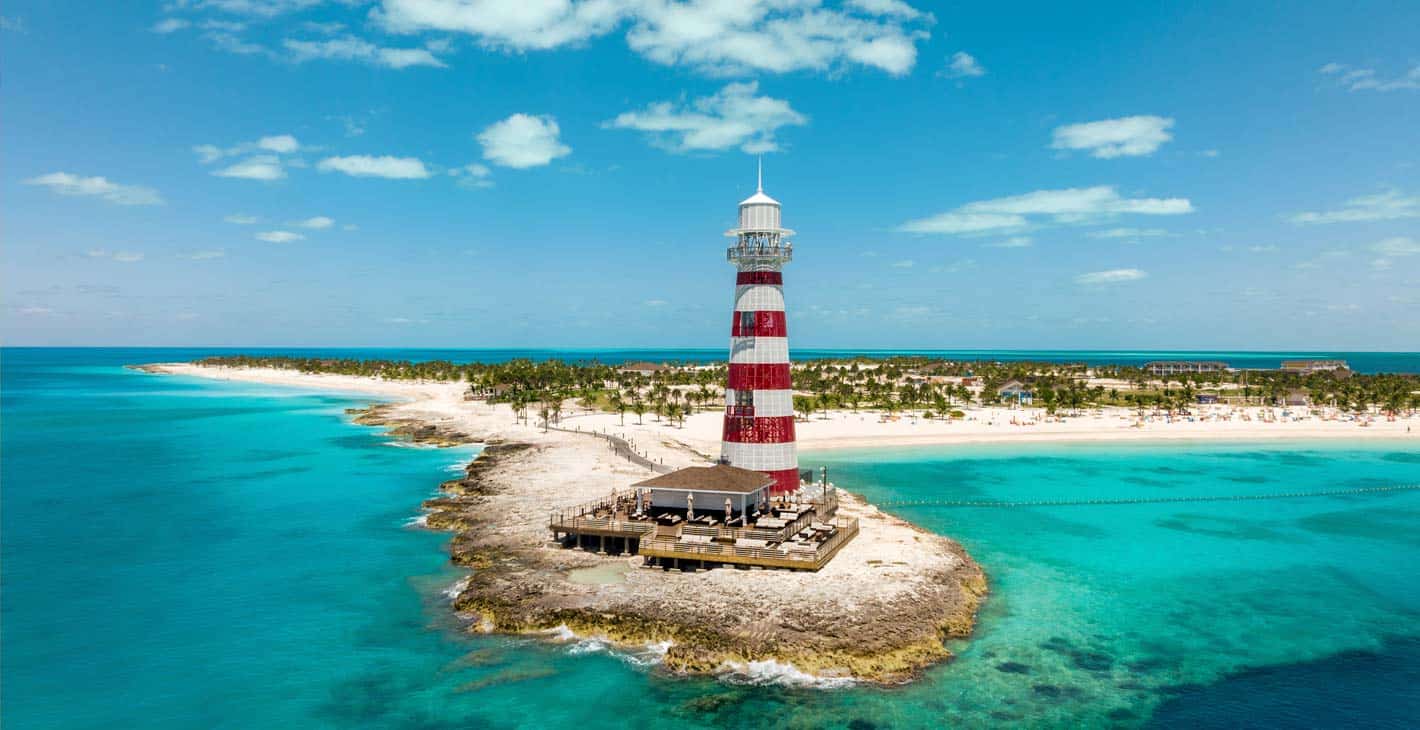 09/02/2023
MSC CRUISES REVEALS A SELECTION OF THE TOP DESTINATIONS TO DISCOVER THIS SUMMER 2023
• MSC Cruises' summer programme offers incredible choice with 22 ships, offering 140 destinations, 40 countries and more than 50 embarkation ports
• Summer itineraries span the Mediterranean, Northern Europe, the Caribbean and Japan
• 3 ships deployed in the Caribbean with New York City as new embarkation port, all calling at Ocean Cay MSC Marine Reserve
• More ships than ever in Eastern Mediterranean with enriched itineraries and increased capacity on 7-night cruises to the Greek Islands, Turkey and Israel
Geneva, Switzerland – February 9th, 2023 – 2023 promises to be an exciting year for MSC Cruises, whose Summer 2023 itineraries include an expansive list of 140 destinations, including renowned hotspots and options off-the-beaten-path. As the world's third largest cruise brand with a truly global footprint, guests can expect a truly memorable experience from MSC Cruises, with an unparalleled choice of itineraries.
Once guests have selected their dream itinerary, they can look forward to stepping aboard one of MSC Cruises' modern and elegant ships, where a host of activities and innovative facilities await. From around-the-clock entertainment and activities, to grand scale original theatre productions, live music, authentic international dining, award-winning family offerings, luxurious spa and wellness facilities, through to boutique shopping and much more – the possibilities are endless and waiting to be explored and enjoyed.
Some highlights of the summer itineraries include:
1. Copenhagen, Denmark: Known as one of Northern Europe's trendiest capitals and the 2023 UNESCO World Capital of Architecture, Copenhagen is the perfect destination to explore aboard MSC Cruises' newest ship MSC Euribia – launching in June this year. The historic city offers an abundance of awe-inspiring landmarks for visitors to explore, from the renowned Christiansborg Palace on the island of Slotsholmen to the cutting-edge architecture of Christiania. Guests can also take advantage of MSC Cruises' long list of shore excursions, including a visit to Dragør, known for its picturesque alleyways, cobbled streets and traditional brightly painted Danish houses.
Beyond Copenhagen, MSC Euribia's seven-night Northern Europe itineraries offer guests a chance to discover the captivating cities of Kiel, Germany; Hellesylt, Alesund, and Flaam, Norway. For more information, please click here.
2. Svalbard, Norway: Only available for four sailings in summer 2023, Svalbard is an exclusive destination on MSC Preziosa's itineraries for adventurous guests wishing to explore the Arctic Circle. The Svalbard islands form the most remote province of Northern Europe, a mere 500 miles from the North Pole. MSC Cruises' PROTECTOURS sustainable tour programme offers a unique experience to discover fjords by a hybrid-electric catamaran, allowing guests to enjoy views of the spectacular Svalbard landscapes while keeping their eyes peeled for seals. Guests may also take advantage of the many other adventurous excursions available to explore this unique destination, discovering the Arctic on a hybrid-electric speedboat to visit a walrus colony or e-biking through polar bear country – home to more than 3,000 polar bears.
Svaldbard (port name – Longyearbyen) is included on four sailings this summer aboard MSC Preziosa, with itineraries available for 14- or 15-night sailings from Hamburg, Germany. For more information, please click here.
3. Zakynthos, Greece: The spectacular Greek Island of Zakynthos, is an island paradise and a brand-new destination for MSC Cruises. Here, white pebbled shorelines meet turquoise-blue waters, and rugged clifftops, such as Kampi, offer breath-taking views of the sea. Soak up the island's atmosphere of local traditions or explore its ancient culture. Among the many hotspots to discover, guests can take in the limestone cliffs, historical monasteries, and the iconic Shipwreck Beach, one of Greece's most stunning sites.
Zakynthos is included on all weekly seven-night summer itineraries for MSC Lirica beginning in May. For more information, please click here.
4. Istanbul and Kusadasi, Turkey: A witness to some of the world's most powerful empires, including Roman, Byzantine, and Ottoman, Turkey is abundant with ancient relics and UNESCO World Heritage sites. Renowned for its sweeping ocean vistas, bustling bazaars, archaeological wonders, and stunning landscapes, Turkey has something to suit every type of guest.
Guests will also have the opportunity to explore Istanbul, the largest city in Turkey, reaching across the Bosphorous, from Europe to Asia. Filled with incredible historic landmarks, vibrant culture, delicious cuisine and marvellous architecture, the options are plenty. Excursion options include visiting the world-famous sites such as the Blue Mosque and the Topkapi Palace. For added convenience, Fly, Stay & Cruise packages will be available for Istanbul through Turkish Airlines. Depending on the departure airport, guests can arrive one, two or three nights before the cruise to enjoy the city to its fullest. Flights will depart from many of the major European airports including the United Kingdom, Germany and Switzerland, among others.
Kusadasi is a glamorous beach resort overlooking the glittering Aegean Sea, from where guests can visit the magnificent city of Ephesus, acclaimed for its well-preserved ancient ruins.
Both cities are included as part of MSC Splendida's eight-, nine- and 10-night Eastern Mediterranean cruises. For more information, please click here.
5. Messina, Sicily: MSC World Europa, the line's new flagship that launched in November 2022, will offer sailings to the ever-popular Western Mediterranean this summer, sailing 7-night cruises to Genoa, Naples and Messina (Italy), Valletta (Malta), Barcelona (Spain),and Marseille (France). Messina offers the first sight of Sicily, with the glittering town spread up the hillside beyond its sickle-shaped Mediterranean harbour. The first liquefied natural gas (LNG)-powered vessel in MSC Cruises' fleet and the most environmentally advanced to date, is an ultramodern urban metropolis at sea designed to offer a world of new and exciting experience to guests, defining the future of cruising.
For more information on MSC World Europa please click here.
6. Japan: This summer, MSC Cruises is offering six sailings from Yokohama, Japan. These carefully crafted itineraries allow guests to journey through ancient cultures, discovering Japanese art, history and traditions, as well as the country's vibrant and modern present. Depending on the itinerary, one destination highlight of the eight- and nine-night cruises is Kyushu, recently featured as one of Architectural Digest's 23 Places to Travel in 2023. MSC Cruises offers two stops on this island at Kagoshima, a seaside city best known for Sakurajima, an active volcano that faces Kinko Bay; and Fukoaka, a city considered to be one of Japan's hidden gems. Other highlights include Naha, from Okinawa – the capital of the Okinawa Prefecture, the tropical island group south of mainland Japan. It's known for Shuri Castle, the restored royal palace of the Ryukyu Kingdom, which flourished from the 1400s–1800s and invented karate.
MSC Bellisima offers sailings beginning in June departing from Yokohama, conveniently located just south of Tokyo. For more information, please click here.
8. Ocean Cay MSC Marine Reserve: Since first welcoming guests in 2019, Ocean Cay MSC Marine Reserve has become a highlight for all MSC Cruises' Caribbean itineraries. This private island destination was founded on a strong commitment to the conservation of marine life, including habitats and species present in the area, and exists in harmony with the local ecosystem. Thanks to a number of initiatives, including the MSC Foundation's Supercoral Programme, which aims to restore endangered corals, and the implementation of other conservation and educational programs, the island has been transformed into a lush paradise that offers more than two miles of white sandy beaches, surrounded by endless sweeping vistas of crystal blue waters, where guests can soak up the vibrant spirit of The Bahamas.
Guests can reach Ocean Cay MSC Marine Reserve on MSC Seascape, which offers seven- or 14-night sailings from Miami, MSC Meraviglia from New York and MSC Seaside from Port Canaveral/Orlando. For more information, please click here .
To find out more about MSC Cruises' summer 2023 cruises and to book, please click here.