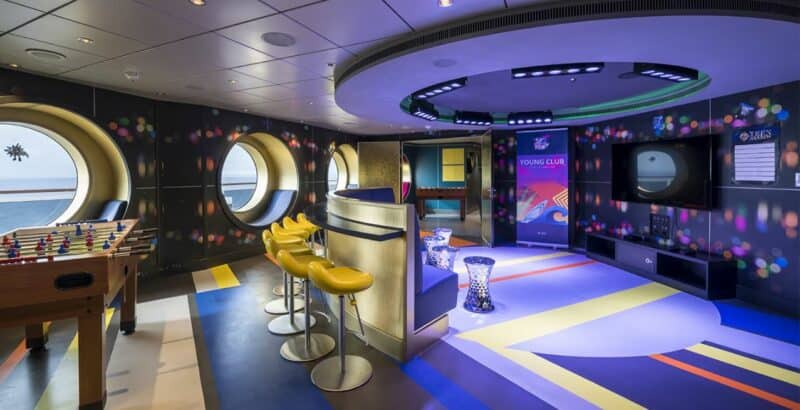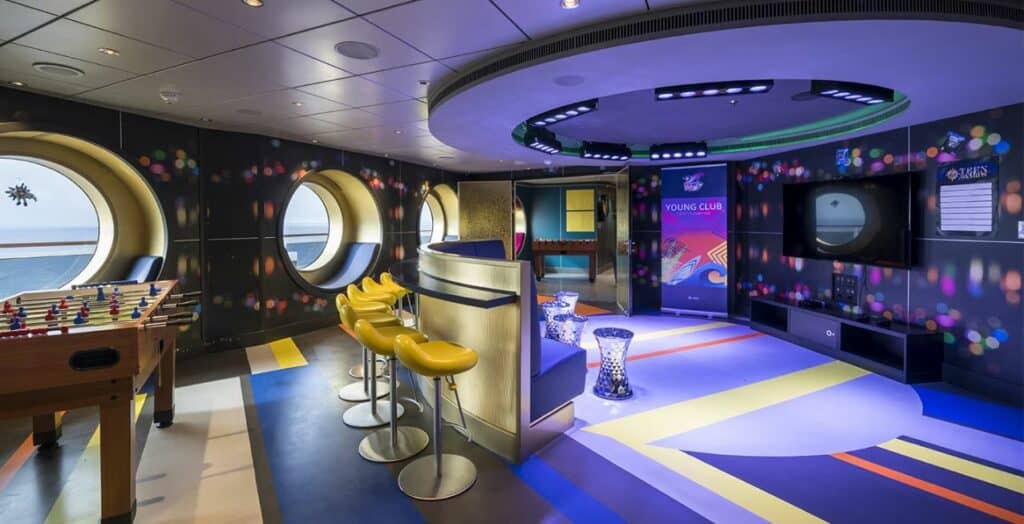 6/11/2023
MSC CRUISES ENRICHES ENTERTAINMENT PROGRAMME FOR YOUNG GUESTS AND TEENAGERS WITH MORE FUN OPTIONS TO CREATE MEMORIES OF A LIFETIME
The new enriched young and teen programme further demonstrates MSC Cruises' continued commitment to providing families with enriching experiences at sea
The Young and Teens Club will offer extended opening hours and 8 hours of daily live entertainment
New "Ocean Cay: A cabin 12006 story" original music video starring youth influencer Merrick Hanna
Geneva, Switzerland, 06 November 2023 – MSC Cruises has revealed a new and expanded Young and Teen Programme across its entire fleet, accompanied by a new MSC Cruises' original teen music video dedicated to Ocean Cay MSC Marine Reserve.
Commencing 15 November 2023, the Young and Teens Club on board all MSC Cruises' ships will have extended opening hours and eight hours of daily live entertainment. During the day, guests from ages 12–17 will have access to enjoy their dedicated facilities packed with the latest consoles, games and VR tech.
Guests can also expect an array of organised activities on board including sports, cutting-edge amusement options, fun-filled entertainment possibilities at the aquapark as well as a dinner organised exclusively for young guests and teenagers. Each evening there's a different exclusive prime-time game show will be offered for teenagers, followed by a teen disco, ensuring endless entertainment throughout the cruise.
MSC Cruises pioneered original entertainment and content dedicated to the young audience for web, social media and on-board and following the success of two original web series, "Kelly & Kloe on board " and "Cabin 12006", MSC Cruises is now introducing an original teen music video for the first time – dedicated to its private island in the Bahamas, Ocean Cay MSC Marine Reserve.
"Ocean Cay: A cabin 12006 story" will be available on YouTube starting 7 November 2023, starring the sensational American web superstar Merrick Hanna, with 32.5 million followers on TikTok and over 2.5 million on Instagram, along with American supporting talents Sophie Santella and Ralphy Perdomo and Italian web star Sespo.
Matteo Mancini, Senior Manager Youth Entertainment MSC Cruises: "The ever-increasing number of young guests and teenagers on board our ships naturally lead us to follow the trends they love most. MSC Cruises offers them an unforgettable 360-degree holiday that starts at home with our original entertainment content on the web and social media, continues on board with our activities organised by our Young & Teens Club and carries on after the cruise, thanks to the teens themselves who become our digital creators and ambassadors."
Mancini continued "When people ask us why MSC Cruises has become internationally awarded as "Best Cruise Line for Families" over the years, the answer is simple: we listen to our young guests and build their loyalty. MSC Cruises' original entertainment content, produced by our youth division, exceeded 11.9 million web hits, 64 million impressions and over 4 million interactions between young guests and teenagers via the official hashtags #mscteens #cabin12006."
Steve Leatham, Head of Entertainment MSC Cruises:
"We are very much in touch with the trends and demands of the Young and Teens audience, our most adventurous guests. We actively invest in industry-leading hardware and software to entertain, excite and involve them in ways they can only imagine. We are also aware that strong ambassadorial content online is a way of enabling the holiday experience to start prior to arrival and continue long afterward for our most avid social media users."
Produced by MSC Cruises in partnership with Jumpcut Media and directed by Alessandro Valbonesi, the exciting new music video chronicles a cruise holiday to Ocean Cay, featuring a group of young guests divided by their different interests between VR, sports, hip hop dancing and unrequited love. The beautiful island of Ocean Cay in the Bahamas will unite them, reminding them how wonderful life is, especially on holiday.
The original song titled "Ocean Cay," written and produced by multi-platinum music producer Riccardo Scire', will be accessible on all MSC Cruises' digital platforms including Instagram and TikTok, enabling young guests and teens to utilise it to create their own social content while on holiday.