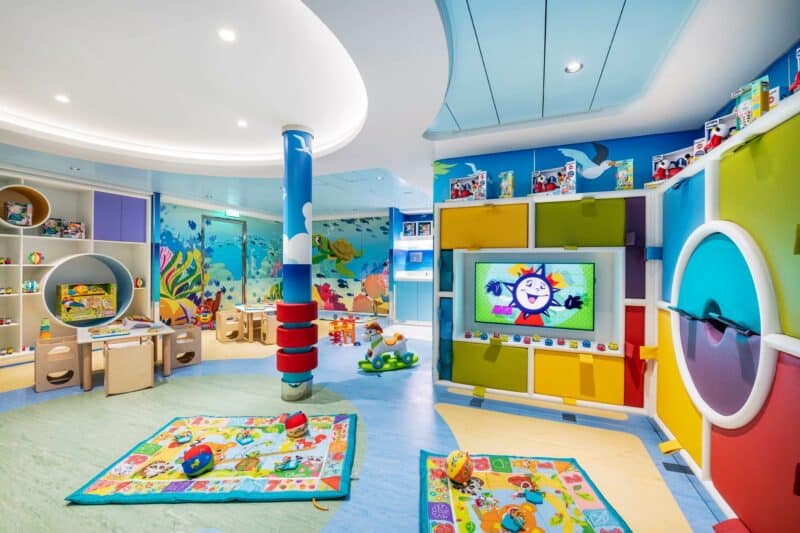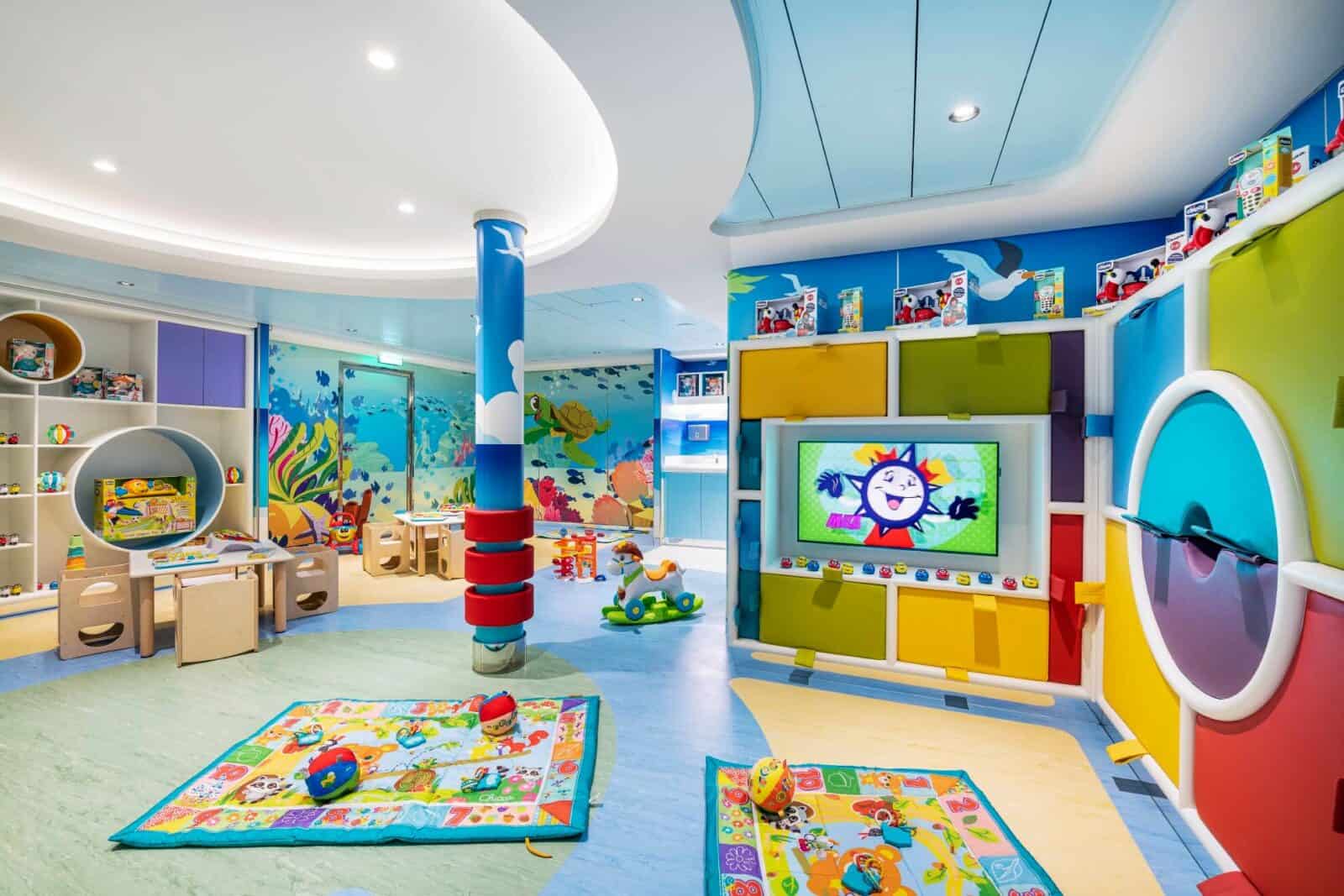 09/03/2023
MSC CRUISES AWARD-WINNING FAMILY OFFERING TO OFFER BRAND-NEW ENTERTAINMENT ON MSC EURIBIA
– The new offerings further demonstrate MSC Cruises' continued commitment to providing families with innovative and diverse entertainment
– MSC Euribia boasts seven rooms fully dedicated to children and teenagers of different age groups with endless entertainment
– More than 100 hours of live entertainment per cruise for kids and teenagers organized in MSC Cruises' clubs
– Featuring nine live family activities/shows and six Teens primetime activities per cruise, organised by MSC Cruises' youth staff
Geneva, Switzerland, 9 March 2023 – MSC Cruises announced today they will bring their award-winning kids and family offerings to new heights on board their latest flagship, MSC Euribia, set to begin sailing this June. Adding to MSC Cruises' enriching and innovative experiences at sea, the new action-packed programme will invite guests of all ages to enjoy a host of new and exciting entertainment, creating the ultimate holiday for the whole family to enjoy.
As a family-owned company, a key component of MSC Cruises' offerings is to provide exceptional family entertainment. MSC Euribia's new revolutionary kids' area will feature 700 sqm of interior space entirely dedicated to kids and teenagers with seven rooms, each catered to different age groups from 0 – 17 years. Two rooms will be devoted to sustainability, to help educate children on the importance of the environment, and one to technological innovation in our digital age.
Matteo Mancini, MSC Cruises' Youth Entertainment Senior Manager, said, "We are excited to announce our family-friendly offerings on board MSC Euribia. Designed with the latest technology and taking into account current trends, we want to meet the needs of new generations of children and their families for years to come. The onboard entertainment will reflect MSC Euribia's message of sustainability, with new innovations and environmental components integrated into the cruise experience."
On board, the fun never stops with the ship's incredible world-class entertainment with extended hours from 9:00am-Midnight. Highlights of the new offerings on MSC Euribia include:
– Baby Club Chicco Eco: Designed by Artsana group with a sustainability approach, the ship's new Chicco Eco + Baby club, in partnership with the renowned baby brand, Chicco, will feature a designated play area for babies and toddlers under three years old. The space will keep children thoroughly entertained with various safe and environmentally friendly toys made with 80% recycled plastic or 67% organic and recycled plastic.
– MSC Foundation Youth Centre: The ship will feature dedicated room for kids to participate in both fun and educational activities to learn more about the importance of the environment and the option for adults to learn more about MSC Foundation's programmes and causes.
– Teens Club Extra Space: Providing even more space and activities to meet the needs of MSC Cruises' teenage guests, the new and innovative space will feature a fun-filled room dedicated to teens with a wide variety of enjoyable games, including PlayStation 5, Xbox Series X, Nintendo Switch, VR, foosball, table tennis and more.
– World Quest: Guests will be invited for an interactive journey on board with the ship's exciting new game show featuring an engaging quiz show based on worldwide geography and trivia. The lucky winners will even have the opportunity to be awarded prizes.
– Caravaggio: For the first time on board, MSC Cruises has created an unforgettable spy game show dedicated to art. The immersive game will allow guests to investigate a museum art heist, seeking out from where a valuable painting was stolen and attempting to catch the thief.
The Kids' Clubs on board will include:
– Specially for Babies: Baby Club Chicco Eco (0 -2 years) with qualified crew members, certified in the care of our youngest guests
– For the younger kids: Mini Club Lego (3 – 6 years) and Juniors Club Lego (7 – 11 years)
– For the older kids: Young Club (12 – 14 years old), Teens Club (15 – 17 years), and Teens Lab (12 -17 years)
– For children and adults: MSC Foundation Youth Centre