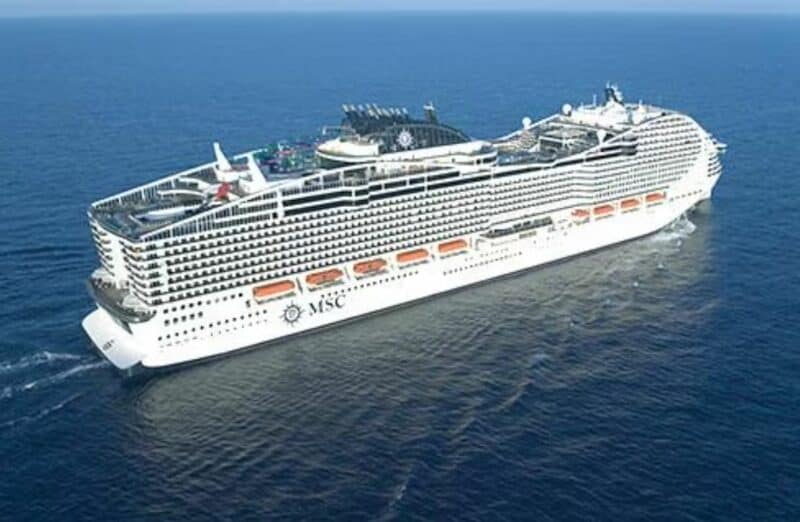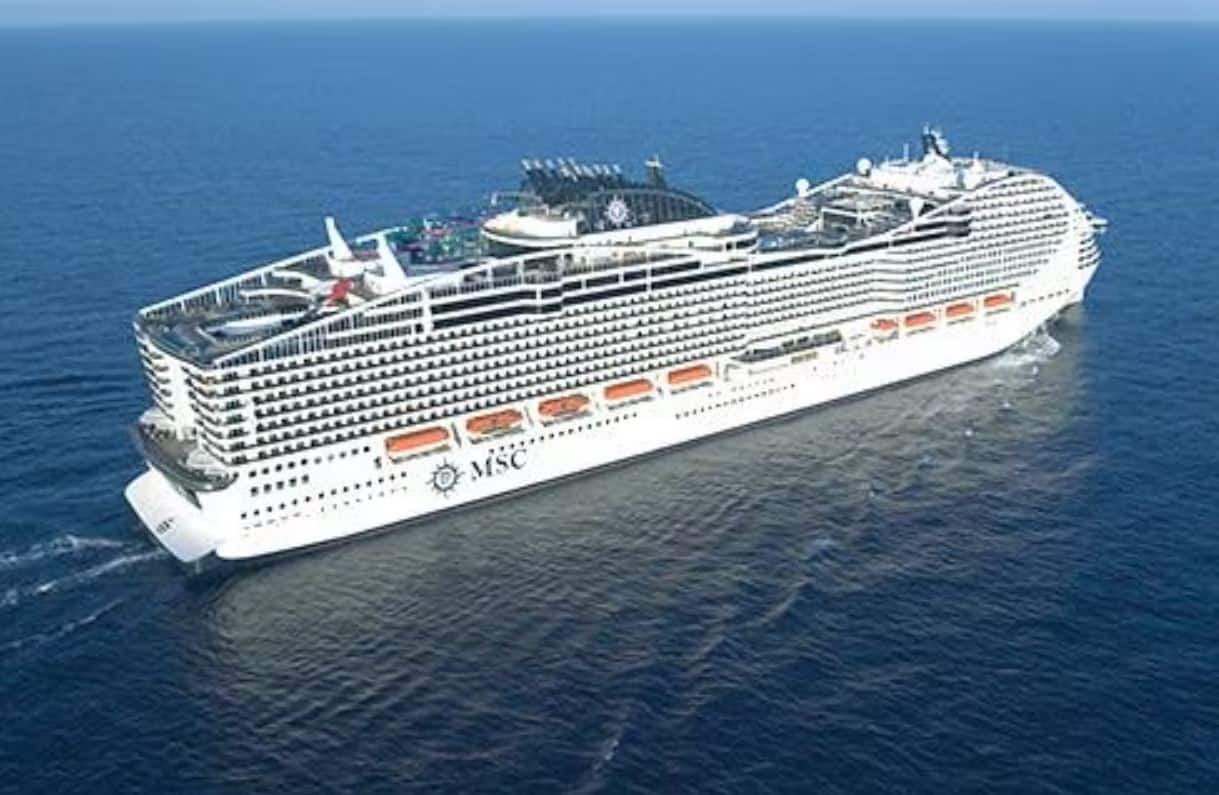 20/07/2023
MSC CRUISES PUBLISHES ITS 2022 SUSTAINABILITY REPORT
• Progress has been achieved across all six key workstreams, including: targeting net zero operations by 2050, looking after its people, supporting sustainable tourism and developing its sustainable procurement policy
• Carbon intensity of the fleet is down 33.5% since 2008
• Launch of MSC World Europa, the world's largest LNG-powered cruise ship
• First solid oxide fuel cell technology system onboard a large cruise vessel
Geneva, Switzerland – 20 July 2023 – MSC Cruises has published its 2022 Sustainability Report, highlighting its progress in its sustainability practices over the year.
The sustainability strategy is informed by the materiality assessment carried out in 2019 and revisited in 2021. This process has ensured that MSC Cruises' attention is focused on issues of the most significant importance to MSC Cruises' external and internal stakeholders and where its impact on the world means the company has a responsibility to act.
The Sustainability Action Plan is focused on six priority workstreams with progress on specific actions included in its Sustainability Report to ensure that the company is accountable for delivering them. The six areas of the Sustainability Action Plan align with the UN Sustainable Development Goals (SDGs) aims – a shared vision for the role that individuals, businesses and governments must play in transitioning to a sustainable world.
The Sustainability Advisory Board for the Cruise Division of MSC Group, which includes the MSC Cruises brand, is chaired by Executive Chairman Pierfrancesco Vago. The Board is responsible for ensuring the continued relevance of the sustainability strategy and for reviewing progress, guided and supported by the Sustainability Team.
Linden Coppell, MSC Cruises' Sustainability Vice President, added: "To ensure the appropriateness and continued relevance of our Sustainability Strategy and our Sustainability Action Plan, we are in ongoing dialogue with our employees, guests, and key external stakeholders. Through this listening exercise, we can ensure that our current focus areas are appropriate and identify any new areas as they arise – while we closely monitor the progress on the six key pillars of our action plan."
In 2022, progress has been achieved in all areas of MSC Cruises' Sustainability Action Plan, and these are the highlights:

PLANET – Transitioning to net zero emissions, improving local air quality, and scrutinising resource use and waste
MSC Cruises is fully committed to playing its part in addressing climate change and promoting ocean biodiversity. With a resolute determination, the company is actively accelerating efforts to achieve net zero emissions by 2050. Through close collaboration with renowned technology companies, shipyards, and fuel providers, we strive to push the limits of innovation and explore new possibilities. A momentous step in this crucial journey was introducing our inaugural LNG-powered ship in 2022, marking a significant milestone towards a more sustainable future. We remain steadfast in our commitment to creating a more environmentally responsible cruise industry.
PLACE – Supporting sustainable destinations, developing terminals
Our cruises allow people to visit some of the most beautiful and exciting destinations the world has to offer – and we want to help keep them that way. We want to deliver positive social and economic outcomes for the local communities we visit. Our investments in developing new sustainable cruise terminals are creating jobs and bringing new visitors to these places. We are also active supporters of destination stewardship and continue to work collaboratively with Cruise Lines International Association (CLIA) and other cruise lines to manage visitor numbers and support the sustainable tourism aspirations of the destinations we visit. We are a member of the CEO-led Sustainability Committee and the Sustainability Task Force of the World Travel & Tourism Council (WTTC), working closely with travel industry partners to develop and implement sustainable solutions for our industry.
PEOPLE – Supporting our people, and crew's well-being
Our number one priority is keeping our passengers and crew safe and well. We are proud of the excellent healthcare we offer on our ships, and, even though COVID-19 is no longer the threat it was, we continue to maintain exemplary hygiene practices. We also have a comprehensive safety management system in place and aim to identify risks so we can act before incidents occur. Our crew play a very important role in making our guest experience a success, and we know how important it is to support their well-being. We provide all the training our people need to do a good job and support those with high potential who want to grow their careers with us.
PROCUREMENT – Procuring with a responsibility to the environment
Every year, we must procure thousands of different items to run our operations, from engine parts to hand soap, and crew uniforms to food and drink. Then we must get it onto our fleet of ships, which are constantly on the move. In 2022, our Sustainable Procurement Committee initiated a comprehensive review of our procurement processes and practices to identify opportunities to improve our sustainability performance. We want to go beyond specific programmes – such as eliminating single-use plastics onboard – and shift the mindset of our buyer community so that every purchasing decision is made with the environment and worker wellbeing in mind.